Prague – June 20, 2020 – Pianist Ivo Kahánek and conductor Jakub Hrůša, who recorded the CD in artistic collaboration with the Bamberg Symphony Orchestra, won the Anděl Coca-Cola 2019 Prize in the Classical category for their common recording of Dvořák's and Martinů's piano concertos.
The Anděl Award complements the imaginary gallery of all other awards: both local Czech and foreign, including the most prestigious international award, BBC Music Magazine. According to critics, the CD has already practically secured place in the history of major recordings in its field.
 "I especially appreciate this award because it is voted by fellow musicians and professional music critics, ie the people who see you the most in your cards," says pianist Ivo Kahánek: "Competition in the form of co-nominated Pavel Haas Quartet or Benewitz Quartet has world parameters and anyone could be a winner. "
"In the prestigious environment of the Bamberg Symphony Orchestra, that is one of the best European orchestras, have relied on inviting the top Czech artists since the beginning of my work there I," points out Jakub Hrůša, chief conductor of this ensemble, who is also the main guest conductor of the Czech Philharmonic and Philharmonia Orchestra in London: "The project with Ivo Kahánek has become an absolute highlight in every way. I am extremely pleased that, thanks to our CD, jury awards and music fans in general now see it repeatedly, not only the classical ones. "
The award is always a motivation to move on, to show the world that Czech cultural wealth is unique. That is why Ivo Kahánek and Jakub Hrůša are already thinking about other projects. Ivo Kahánek will soon be performing at the Smetana's Litomyšl festival or at the festival in Český Krumlov. We will hear both artists, although each separately, at Dvořák's Prague, for example. Amo
ng other things, Jakub Hrůša will have, for example, a "Viennese residence", ie four guest appearances in the Austrian capital with three local orchestras. The highlight of the season should be the performance of Rusalka at the New York Metropolitan Opera in the spring of next year in a stellar cast.After the huge success of recording of the piano concerts of Dvořák and Martinů, they are also considering another recording project. "We certainly have Czech music in the viewfinder, because we consider it our national duty to further raise awareness about it. It is important for such ideas to find partners from the ranks of sponsors, for whom it can be very interesting to connect with a work of art in a first-class packaging, "says Ivo Kahánek.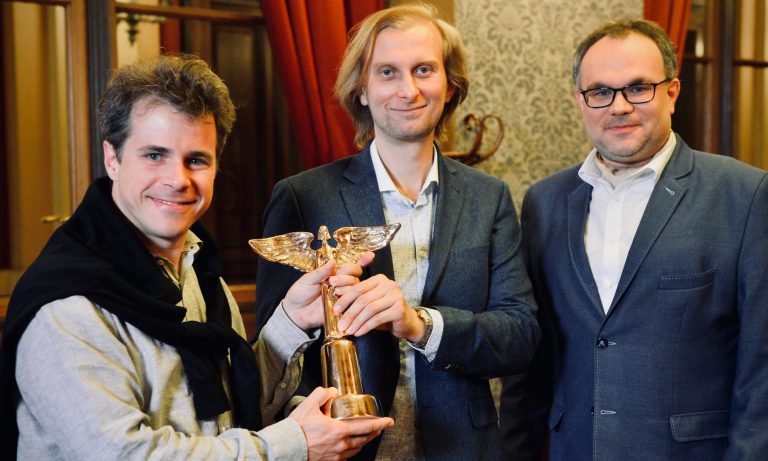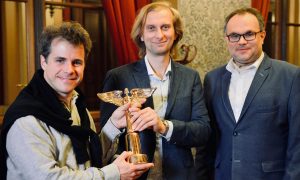 Photo: František Ortmann